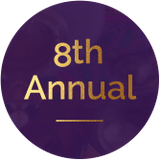 THE ARTISTRY & ALCHEMY OF LEADERSHIP
A 9 Month Journey for 16 Women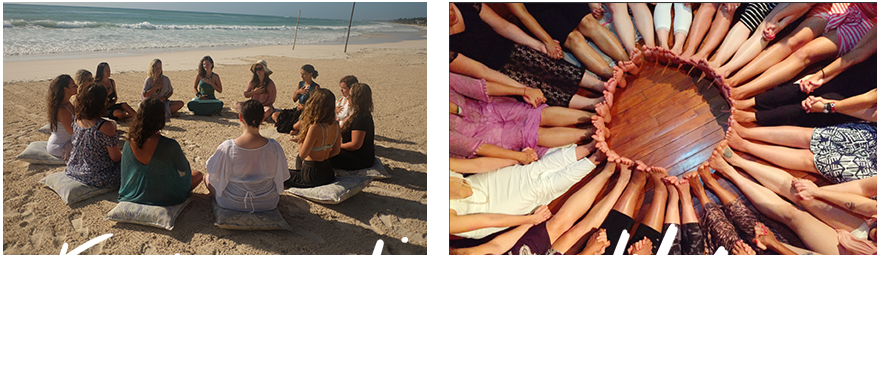 This 9 MONTH JOURNEY is for a small group of passionate women who are committed to following our deepest callings, and expanding true freedom in our hearts, lives, and in the world.
Coming home to ourselves. Deepening our leadership. Living and giving in alignment with our desires & the contribution we're here to make.

This is a potent time for humankind…
A time of great upheaval and radical healing.
A time of searing division and deepening connection.
A time of intense struggle and immeasurable opportunity.
There is a reason why so many women are being called to step fully and firmly into our leadership at this time. Navigating the challenges our world faces requires many hands and many voices, boldly holding the vision for our future, courageously bearing the torch for our collective healing and connection.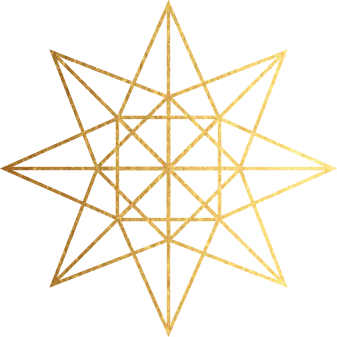 It's time for us to claim our place in the circle of all things, integrating the qualities of true, soulful, holistic leadership:
Sovereignty.
Vision.
Devotion.
Openness.
Trust.
Generosity.
Inclusivity.
Integrity.
Courage.
Creativity.
Collaboration.

The emerging paradigm of leadership calls us to…
* Lead a way that respects our bodies, relationships, and inner wisdom.
* Do the inner work to get in full, deep alignment.
* Nurture our desires and honor our deeper calling.
* Lead from our innate wholeness and brilliance.
* Recognize our challenges as opportunities for expansion.
* Commit to the transformation of hierarchy and oppression.
* Create in a way that's sustainable for ourselves and the planet.
* Activate communities of leaders, not "followers".
* Honor the wisdom of those who came before us.
* Receive the gifts of those in front of us.
* Be the change in action for future generations.
* Honor and respect our human differences, while honoring our oneness.
* Reclaim and elevate the wisdom of the feminine.
* Gather in community to witness, celebrate, and support one another.
This isn't about creating a homogenized expression of The Goddess Incarnate, in our matching Goddess dresses with our matching Goddess lingo. This is about us being our true selves, and seeing the ways that we each are an integral part of the whole – both within the circle and in the world.
As a Women's Leadership Coach & the founder of Global Sisterhood Day, I have come to recognize the immense impact that circling together has on our leadership…
The world will be set free by women who are free,
and sisterhood is key to women's freedom.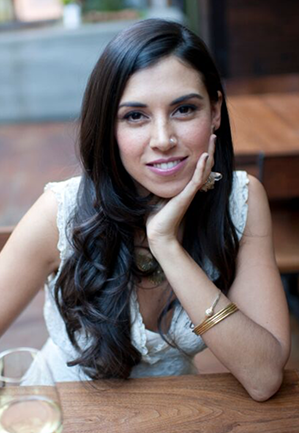 I care about what you care about.
I've long been inspired by women who use their hearts, minds, and voices to effect positive change in their lives and in the world. Women who feel called to lead with vision, depth and devotion.
This journey is a midwifing process:
One where I support you in seeing and committing fully to your vision, recognizing and leading from your innate brilliance and wholeness, and creating from a place of loving service to your mission…and yourself.
Most importantly, we do it together.
After being an entrepreneur for several years, I wanted to be part of a community of smart, loving, creative women who were rooted in the heart of service, and up to big things.
I wanted the shared experience of being "all in", moving courageously in the direction of our calling, and fiercely supporting each other along the way.
I wanted a mentor who would hold a powerful vision for me and fan the flames on my ambitions, while helping me grow my business in a way that honored my self-care, self-expression, and unique path.
That's exactly why I've created the Freedom Mastermind.
By saying yes to this journey, you are placing yourself in a prime position to have your life and work expand in beautiful ways. I'll be with you every step of the way, as your sister and coach, and you'll receive the support and guidance of other brilliant women who truly care about your path of service, your satisfaction, and your success.
2018 will be my 8th year running the Freedom Mastermind.
Will you join us?
IN FREEDOM & SISTERHOOD, Our Mastermind Alumni
Over 100 women have experienced this mastermind journey.
Click on their images to hear their stories…

VIRTUAL DAY RETREAT
Mid-February
Connect with the community as we embark on the journey of a lifetime. Explore your desires, identify your greatest growth-points, and sharpen your intentions for the year.
This is a virtual "retreat" by phone, where we'll get to know one another and focus on what it will take to have 2018 to be an extraordinarily beautiful, expansive year.

SANTA FE, NEW MEXICO
March 8-15
Deepen into sisterhood with this brilliant community.Together, we will mastermind, play, rest, and plan. This retreat will be the opportunity to receive deep nourishment, while diving into the heart of what matters with women who are ready to do the work.
This 1-week retreat will be a combination of workshops with mentors, mastermind
hotseats, adventure, and relaxation. Prepare for plenty of unexpected surprises
that will blow your mind and heart open. // Includes healthy food & shared accommodation

BALI, INDONESIA
September 15-22
Expand your leadership to an even greater level, in deep alignment with your heart's calling. This retreat will open doors to deeper empowerment than ever, and solidify your steps on the path ahead.
This 1-week retreat will be a combination of workshops, mastermind "hotseats", adventure, and relaxation. As always, expect plenty of unexpected surprises that will blow your mind and heart open. // Includes healthy food & shared accommodation
YOUR EXPERIENCE ALSO INCLUDES…

ONE-ON-ONE COACHING
For each 7 months we're not on retreat, you'll have a one-hour private coaching call with Nisha to explore what you're creating in your business and life, and get your heart, mind, and actions aligned with its creation. We'll detangle self-doubt & confusion, and strategize for stepping into your vision of success. Holistic focus. Confident clarity. Intuitive action.

MONTHLY COMMUNITY CALLS
Each month, there will be a group coaching call to connect in sisterhood, share what you desire support and reflection around, and receive reflection from Nisha and the community. There will also be a group Business Jam, for laser business coaching with Nisha. These are powerful opportunities to gain clarity and break through any blocks that may come up as you move towards your desires.

WEEKLY INTIMATE GROUP CALLS
The mastermind will be divided into smaller Sister Circles for in-depth support, cheerleading and accountability. Imagine a small group of sisters, rallying in support of your cause for nine months. Absolute brilliance. (Note from Nisha: There are mastermind Sister Circles that are still running over 4 years later! Trust me when I say that fitting this call into your week has the potential to deeply impact your life in positive ways. This is an incredible aspect of the journey.)

PRIVATE FACEBOOK GROUP
From the moment you enroll, you'll have access to this sacred online space to connect with the community and Nisha for feedback, encouragement, support, and silliness. We'll jam on everything from love to copywriting. 24/7 sisterhood at your fingertips.

COURSES & TRAININGS
You'll have an all-access pass to each of my online courses and trainings for the entire year – Soul of Leadership, Artistry of Business, and Fierce Fabulous Free – including any new ones that I create. This is an opportunity to receive guidance on the areas that you're focused on, with access to a larger community of sisters.

Receive group mentorship by teachers who have been hand-selected for deepening your leadership. They are the best in the world in their field, and many are my personal mentors, here just for you.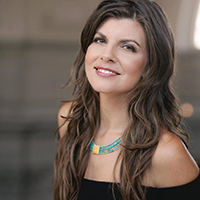 PUBLIC SPEAKING WITH PURPOSE | RETREAT IMMERSION
KC BAKER, Founder of WomanSpeak
KC will join us on retreat in Santa Fe for a full-day WomanSpeak immersion, where we'll do the deep dive into the art of public speaking and how to sharpen your message, refine your ideas, and cultivate grounded presence in life and on stage.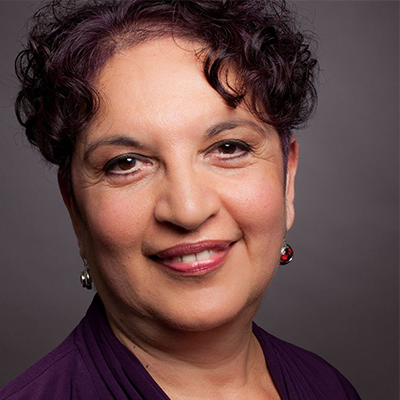 CREATE WITH THE SOUL OF YOUR BUSINESS | MASTERCLASS
HIRO BOGA, Energy Alchemist & Business Strategist
In this masterclass, Hiro will be artfully guiding us to connect with the souls of our businesses. This opens the doors to partner with your business from a space of alignment, rather than struggling and striving. When we're in true, deep partnership, we're in flow.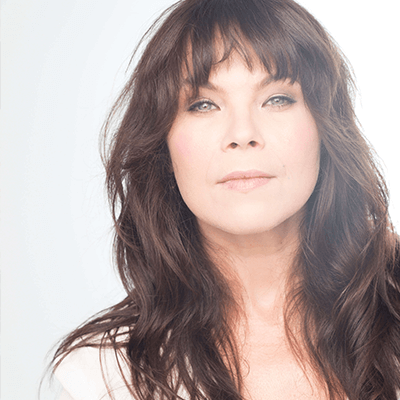 DESIRE, CREATIVITY & SERVICE | JAM SESSION
DANIELLE LAPORTE, Author of White Hot Truth, The Desire Map, & The Fire Starter Sessions
Danielle will join us for an intimate jam session, where we can ask all the big and little questions about tapping into creative flow, writing, product creation, community-building, and remaining open-hearted while staying devoted to our path.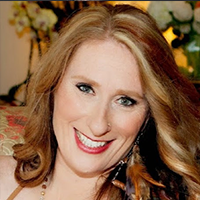 EXPAND YOUR HEART & CAPACITY TO LEAD | RETREAT IMMERSION
ELAYNE KALILA DOUGHTY, Ordained Priestess & Psychotherapist
Elayne Kalila will take us on a incredible full-day journey at our Santa Fe retreat, leading us into the heart of our greatest growth opportunities, to discover untapped power and presence. This is a journey of deep healing into open-hearted grace.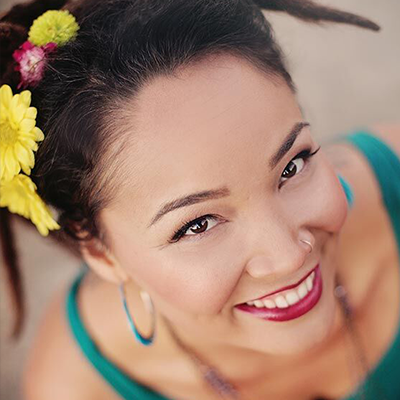 BUILDING A TRIBE WITH HEART | MASTERCLASS
JADAH SELLNER, Author & Co-Founder of Simple Green Smoothies
Jadah is a master tribe builder, who knows how to tap into the desires of her audience and create things that speak to them. In this masterclass, you'll learn how to create a "challenge" that will both grow your tribe, and serve them from the heart.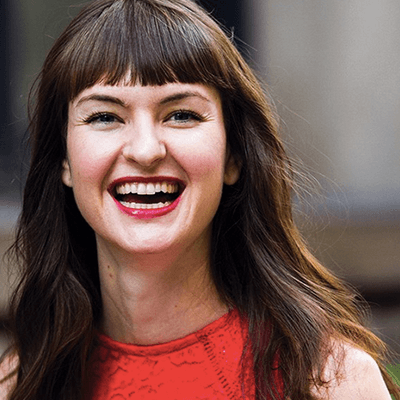 RADIATING WITH CONFIDENCE | JAM SESSION
LAYLA MARTIN, Sexuality & Tantra Teacher
Layla will lead us in an exploration of embracing and embodying our full radiance, so we're living from our aliveness and unabashed self-expression! This is all about deepening our confidence by cultivating and expressing our authentic joy, from the bedroom to the boardroom.
2018 ASTROLOGY READINGS | JAM SESSION
JENNIFER RACIOPPI, Astrologer & Success Coach
Jenn will join us on our virtual retreat day, diving into our individual astrological birth charts, and helping us to understand key dates and areas of focus for the year. This incredibly fun session will get us on track for an extraordinary year.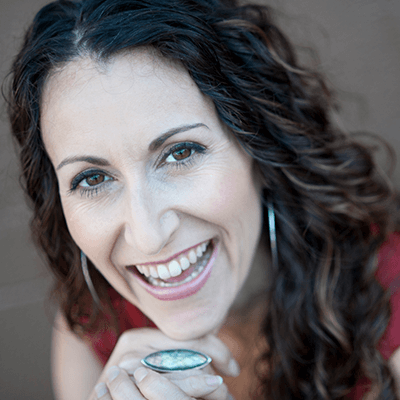 BUILDING RESILIENCE & HONORING INNER WISDOM | JAM SESSION
LIYANA SILVER, Author of Feminine Genius
LiYana will guide us to connecting with our inner wisdom – our feminine genius – so we can make all of our decisions from a place of deep truth, develop our trust with ourselves and life, and build greater resilience.
• You've already seen success (and failure) in business & life, and you've kept going.
• You care deeply about feeling aligned with your choices, making a positive impact through your work, while living your life to the fullest.
• You're lit up by the idea of having even more play, adventure, and nourishment in your life.
• You've done "the work" (and you know it's never over!) You recognize that life is happening for you, not to you. You're wanting and willing to stretch out of your comfort zone to grow.
• You're financially stable and now you're ready to make even bigger moves.
• You absolutely love the idea of being in close community with other brilliant, loving, supportive women.

There are still a few spaces left in the 2018 Freedom Mastermind. Email info@nishamoodley.com to explore!