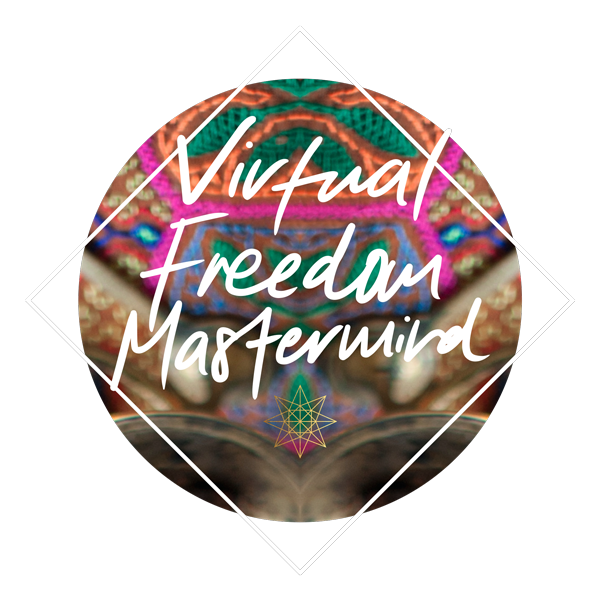 ELEVATE YOUR BUSINESS, LIFE & LEADERSHIP
4 Month Journey for 20 Women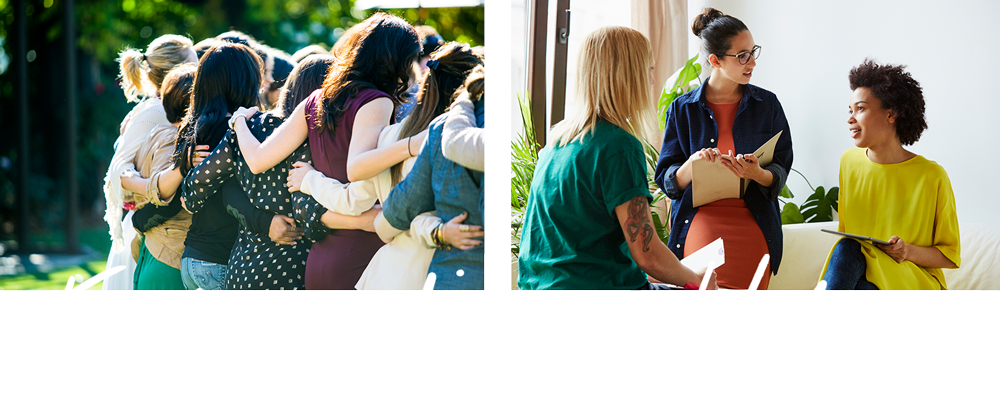 The Virtual Freedom Mastermind is a super supportive community of women that understands that strategy is powerful in service of soul, and business sustainability and life fulfillment are intimately connected.
Together, we are committed to expanding our leadership, cultivating true freedom in our hearts, lives, and in the world.
Deepen your leadership.
Grow your business.
Enrich your life.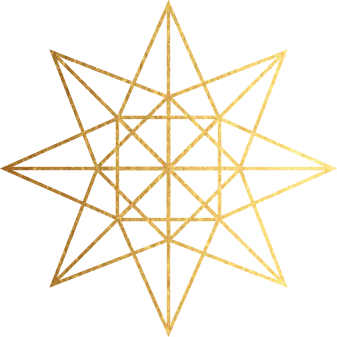 There is a reason why so many women are being called to step fully and firmly into our leadership at this time. Navigating the challenges our world faces requires many hands and many voices, boldly holding the vision for our future, courageously bearing the torch for our collective healing and connection…and doing it together.
In the Virtual Freedom Mastermind, we will embrace:
SISTERHOOD
While we hold our individual visions for humanity, we stand with and for one another in those visions, seeing each and every woman in her innate brilliance. Hand in hand, we rise.
SOVEREIGNTY
No more waiting for permission or to achieve "perfection". We will devote ourselves to connect to our truths, standing up, and speaking out.
SERVICE
As women on a mission, we stay connected to the work we're here to do, in service of humanity, and support one another in doing the same.
SUSTAINABILITY
We act in service of the collective, in a way that includes ourselves and our wellbeing. We stand for true sustainability.
SOUL + STRATEGY
Rather than seeing being true to our soul and being strategic as mutually exclusive, we're called to align strategy in service to our soul's path.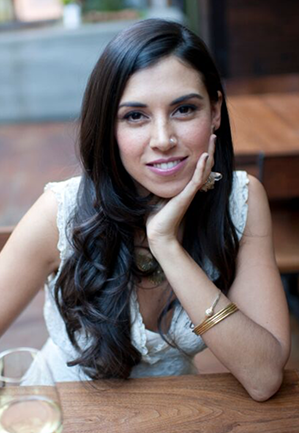 I care about what you care about.
I've long been inspired by women who use their hearts, minds, and voices to effect positive change in their lives and in the world. Women who feel called to lead with vision and devotion.
This journey is customized to you.
You will be supported to commit fully to your vision, recognizing and leading from your innate brilliance and wholeness, and creating from a place of loving service to your mission…and yourself.
Most importantly, we do it together.
After being an entrepreneur for several years, I wanted to be part of a community of smart, loving, creative women who were rooted in the heart of service, and up to big things.
I wanted the shared experience of being "all in", moving courageously in the direction of our calling, and fiercely supporting each other along the way.
I wanted a mentor who would hold a powerful vision for me and fan the flames on my ambitions, while helping me grow my business in a way that honored my self-care, self-expression, and unique path.
That's exactly why I've created the Virtual Freedom Mastermind. By saying yes to this journey, you are placing yourself in a prime position to have your life and work expand in beautiful ways. I'll be with you every step of the way, as your sister and coach, and you'll receive the support and guidance of other brilliant women who truly care about your path of service, your satisfaction, and your success.
Will you join us?
IN FREEDOM & SISTERHOOD, BI-WEEKLY COMMUNITY CALLS
Twice per month, there will be a group coaching call, to connect in sisterhood, share what you desire support and reflection around, and receive laser coaching from Nisha. This is a powerful opportunity to get clear on your next moves, and break through any blocks that may come up as you move towards your desires.

WEEKLY INTIMATE GROUP CALLS
The mastermind will be divided into smaller Sister Circles for in-depth support, cheerleading and accountability. Imagine a small group of sisters, rallying in support of your cause for nine months. Absolute brilliance. (Note from Nisha: There are mastermind Sister Circles that are still running over 4 years later! Trust me when I say that fitting this call into your week has the potential to deeply impact your life in positive ways. This is an incredible aspect of the journey.)

PRIVATE FACEBOOK GROUP
From the moment you enroll, you'll have access to this sacred online space to connect with the community and Nisha for feedback, encouragement, support, and silliness. We'll jam on everything from love to copywriting. 24/7 sisterhood at your fingertips.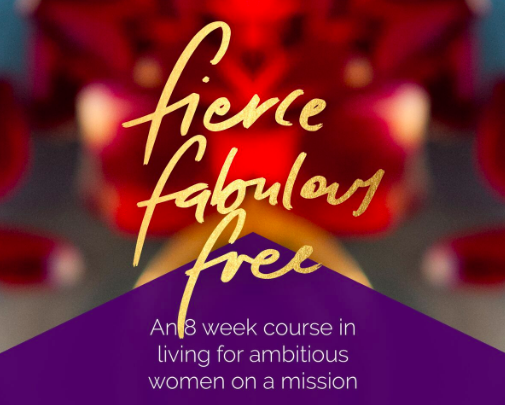 A COURSE IN LIVING WITH DEPTH & INTENTION
8 Week Self-Study Course
This course in living is about bringing attention to all the important areas of your life – doing the deep inner and outer work – so you can truly feel free, and be the embodiment of the difference you want to see in the world.
Each week we will dive deep into an area of life to bring deeper satisfaction and sustainability: Time, Play, Vitality, Spirituality, Relationships, Money, Creativity, and Contribution.  This is about fully awakening to your true potential, live a bold and joyful life, and feel successful, playful, and free.
usually $950
BUILDING A BEAUTIFUL BUSINESS WITH SOUL
4 Week Self-Study Course
When your mission is to serve the world, your work is an expression of your soul, and your heart fuels everything you do, it's important that your business feels like art. Because it is.
This course is specifically designed for coaches and creatives who know that to stay in the game – to keep your head and heart engaged & to build a sustainable business – your business has to align with your soul. You know that if if doesn't feel right, it's just not gonna happen. This course is all about helping it feel (and look) just right. Like art. Your art.
usually $397

$500 DISCOUNT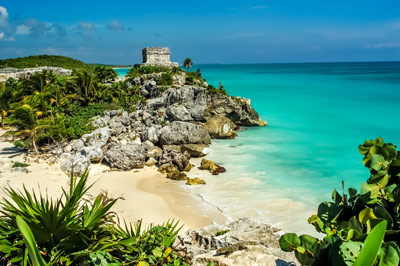 You'll also receive a $500 discount to this one week Artistry of Freedom Retreat in Tulum, Mexico. It's a journey into your heart, to expand your leadership while living & working in alignment with your values and desires.
During our time together, we'll gather together in the space of safe, supportive and loving sisterhood, to look at our lives with a 360° lens. This is an opportunity to explore your desires for your life, relationships, and work in the world, and create the shifts necessary for you to move in alignment with your highest vision. We'll blend intention with action, for clarity and focus.
Frequently Asked Questions
in-depth guidance, or is her role more as a motivator and mentor along the way as we figure it out for ourselves?
A: I will be looking at things personally that people share in the group.  I'll respond to posts about copy, for example, offering guidance.  I'll be there throughout the journey, sleeves rolled up and in the experience with you.
Q: What topics will be covered in the Virtual Freedom Mastermind?
A: The Virtual Freedom Mastermind is coaching & community based; there is no curriculum.  This is because everyone will have different needs, based on their goals and desires in business and life.  It is truly a personal deep-dive into your leadership, growth, life – anything you need. So please bring all of your questions to me and the group, and I will guide you along the way, to support clarity and focused action.
You will have access to our trainings – Fierce Fabulous Free & Artistry of Business – and we encourage you to enjoy those fully and bring any questions about them to the group! If there's a specific "problem" area or area you are really hoping transforms this year, email us at info@nishamoodley.com and we'd be happy to support you in understanding how the Virtual Freedom Mastermind can help.
Q: When are the calls?
A: There are two types of calls in the Virtual Freedom Mastermind: Sister Circle calls (weekly calls with a group of 4-5 other women from the program – I will curate who is in each group), and Group Coaching calls.
Sister Circle calls will be scheduled after your group has assembled, and we'll help you find a time that works for everyone in your group.
Group Coaching calls will run on Wednesdays from 1pm – 3pm PST
Welcome Call: Wednesday, February 1st
Call #1: February 8th
Call #2: February 22nd
Call #3: March 8th
Call #4: March 22nd
Call #5: April 5th
Call #6: April 19th
Call #7: May 3rd
Call #8: May 17th
Closing call: May 31st
Please note: If you need to miss any calls, that's no problem!  We will send out recordings.
This adventure is for a small
group of dedicated women.
This 4-month mastermind experience is designed for a group of 20 women. You'll have the in-depth support of a close community and Nisha, in service of your expanded business, life and leadership.
If you have any questions, email info@nishamoodley.com.
If you're ready to enroll, we would be thrilled to have you join us!